We get it.
You're trying to buy a gift for someone who's obsessed with riding bikes. A whole new bike is expensive, bike parts come in all different sizes and what if they already have it? Or maybe you're just buying a gift for yourself (don't worry, we won't tell anyone).
We've compiled a list of hassle free products available in our shop that are sure to be a great addition to any mountain bikers riding experience. 
Essentials for the Trail Rider and Enduro Racer: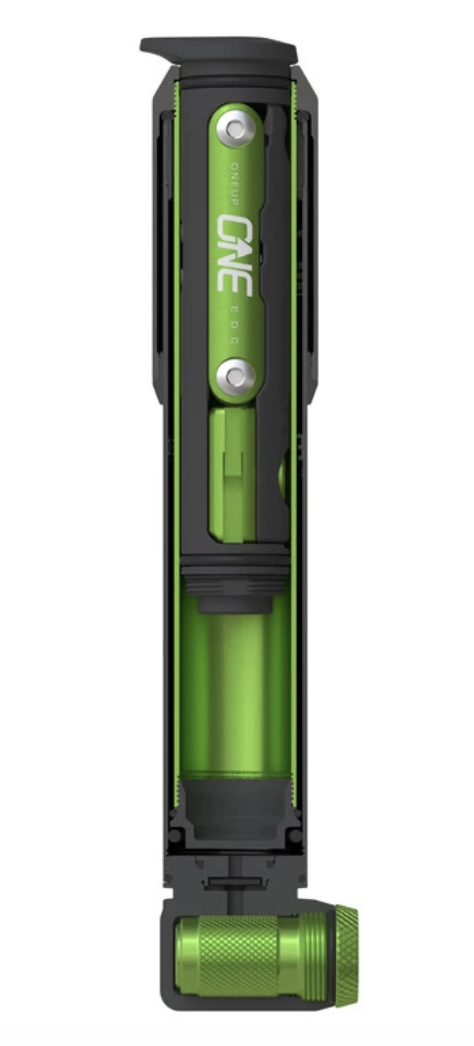 The OneUp EDC Pump and Tool will fit on virtually any bike and look sleek while doing it. This ultra compact multitool includes all the essentials for trailside repairs, slots right into a beautifully machined pump for those nasty flats and together they eliminate the need for a backpack. To top it all off, the pump can quickly swap between bikes for those who have more than one ride taking up space in the garage. Our price: Pump $77.99 and Tool: $77.99
The Dakine Hot Laps Gripper Bike Bag is the perfect way to bring along a tube and CO2 inflator in case of emergency. Pair this gift with the OneUp EDC Pump and Tool and the mountain biker in your life will never have to walk their bike out of the forest again. Our price: $26.99
For quick and easy tubeless tire fixes, we choose Stan's DART: A brand new tool to bring on those long days in the saddle or during stage races. Skip the traditional tire plugs and use the DART to plug and seal virtually any gash, tear or hole in seconds and keep the ride going. Also a great tool to carry for those who race in the TORCA 500 series. Our price: $33.99
Gear for the Wet Weather Weekend Warrior:
The Troy Lee Designs Resist Shorts are as good as it gets for waterproof riding gear. Say goodbye to soaking wet underwear, and hello to comfort on those rainy Burke rides. A sturdy aluminum belt buckle and plenty of pockets and vents also keep these shorts at the front of our closets during the winter. And don't worry, these shorts breathe incredibly well so you don't have to worry about soaking through from the inside. Our price: $157.24
Who else carries towels around in their car purely for the post-ride mess? We know we do! With the Race Face Car Seat Cover, protect your Tacoma's seats from all the dirt and mud that you know will be plastered upon a mountain biker's back and lower body. Note: Not just for use in a Tacoma, fits any car seat. Our price: $35.99
No more dirt in your garage or in your home! The Muc-Off Nano Tech Bike Cleaner is a mesmerizing foam spray and cleans all the dirt and grime from bikes with ease. Plus, it's mega satisfying to watch all of that dirt wash away. Pick up a bottle of this and other Muc-Off products at our shop and keep the gold on 3 Little Pigs. Our price: $20.69
Stocking Stuffers:
The Camelbak Podium Dirt Series Bottle has a cap on the bite valve to keep dirt out, perfect for guzzling water after climbing up IMBY. Our price: $20.99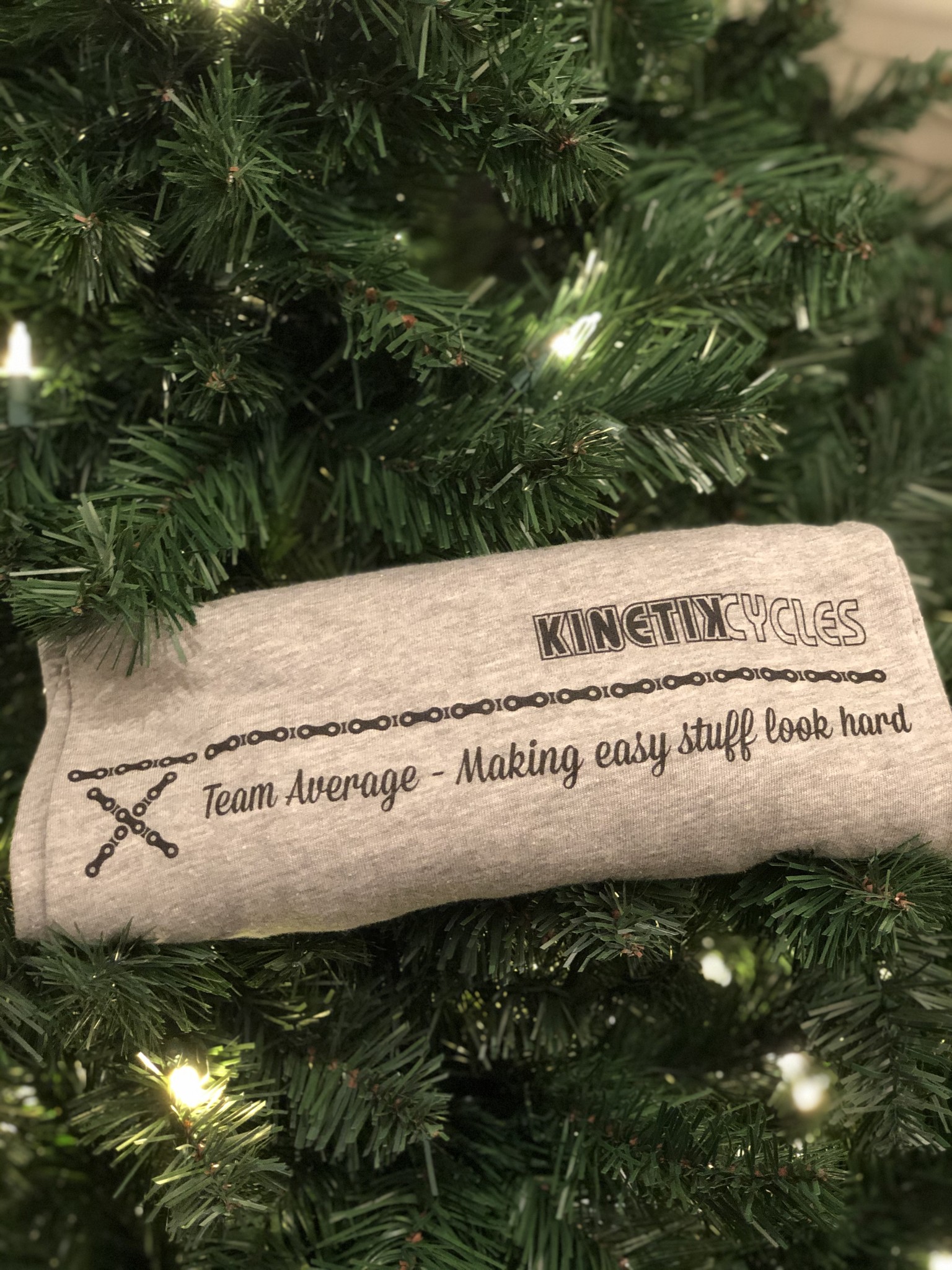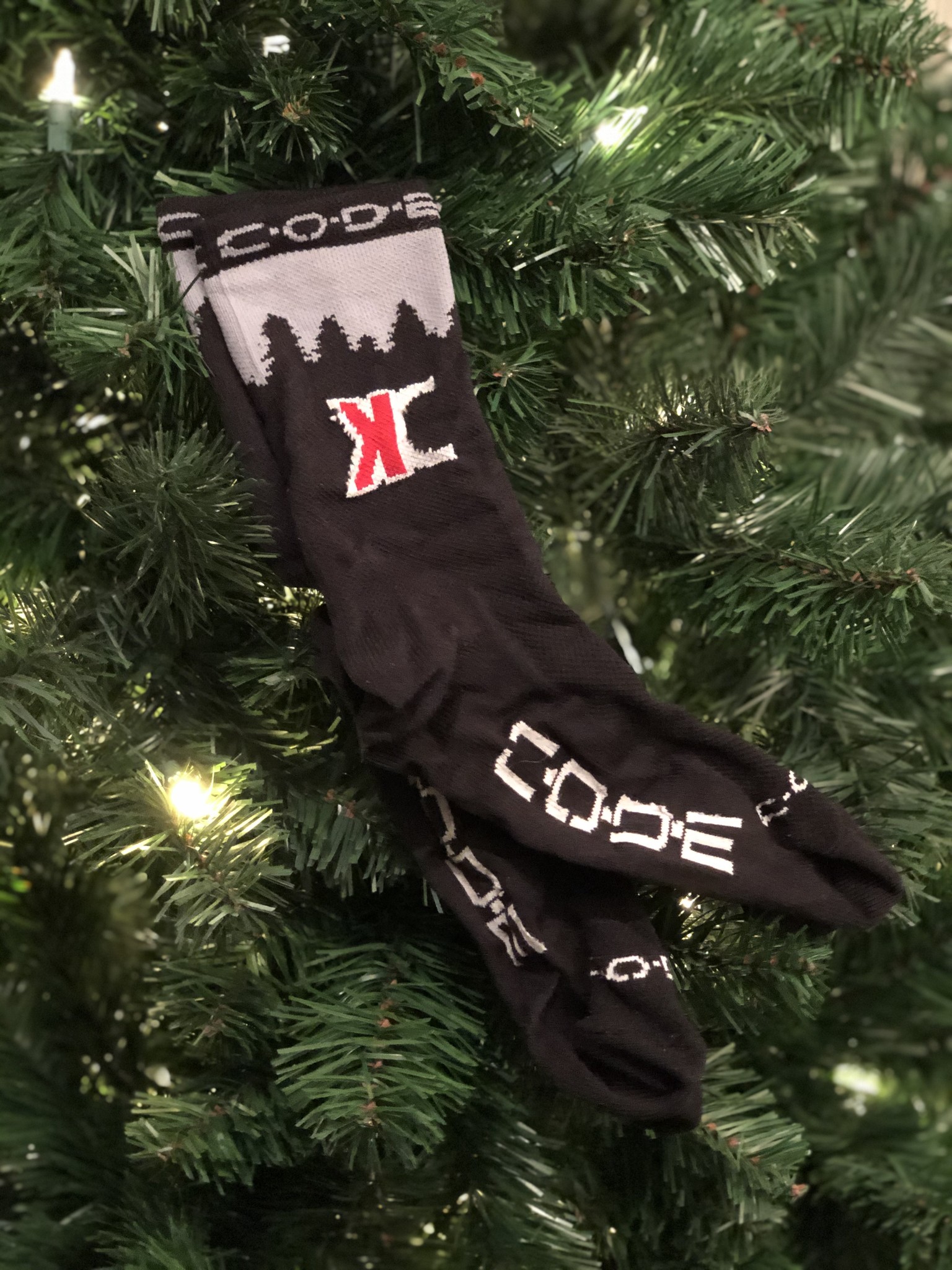 Get them stoked to show off their favourite local bike shop by wearing a Kinetik Cycles T-Shirt! These shirts look especially good when enjoying that post ride beer at Mariner. Or snag some Kinetik Cycles riding socks! Scientifically proven to make you 10x faster. Our price: T-Shirt $19.99 and Socks:$14.99
And if none of these gifts fit the bill, you can't go wrong with a gift card! A great way to help someone save up for that new, shiny ride.
From all of us at Kinetik Cycles, 
Happy Holidays!